October 15, 2020
Legal industry heavyweight David Kinnear will join Small Claims Portal as investor and evangelist as market attention increasingly turns to the vast under-served needs of small claims litigants
London, New York & Miami — October 15, 2020 — Small Claims Portal (SCP) today announced that legal industry heavyweight David Kinnear will join the investor team as the timely venture moves into full operations. Identifying the challenges of small claims cases for millions of businesses and consumers, Small Claims Portal delivers transparent fixed fee pricing and simple user-friendly options.
While a lot of media attention in the legal industry is focused on bet-the-farm headline cases, the fastest-growing segment is the consumer space. Drawing on their combined experiences as legal practitioners and in legal technology, co-founders Chris MacCafferty and David Kinnear have aligned the Portal with the needs of this vast and growing audience. Seeing the opportunity to de-frag the sector, Small Claims Portal is built around simple, intuitive, fixed price options – making small claims easier to understand and manage for all customers.

As a legal tech founder, David Kinnear has always had an eye for practical applications of technology – not just the latest "shiny thing" for the sake of it. His first venture focused on no-code legal process automation – cutting expensive development time and accelerating time to market. With an eye to the power of the self-directed customer and the increasing individuality (independence) of legal advisers, such as barristers, David has been quietly focused on ways to both streamline court processes and tap into a growing, agile pool of professional talent. Combine this thinking with one of the largest, untapped economic markets in the legal sector, this brought him to the re-engineering and re-thinking of the small claims category.
---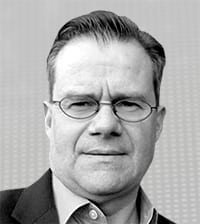 DAVID KINNEAR, SCP CO-FOUNDER AND FOUNDER CEO OF HIGH PERFORMANCE COUNSEL (HPC) SAID:
"The timing is right for what we offer. Aside writing a will or buying a house, a small claims case may be one of the only interactions many consumers have with the legal system. It's time to make it less complicated and less expensive."
---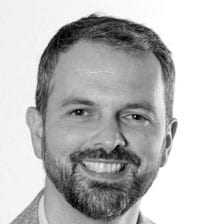 CHRIS MACCAFFERTY SAID:
"We identified that not enough was being done to help the vast majority of legal services consumers – businesses and individuals who face a small claims action – often for the first time. We're focused on making the process of finding a lawyer and dealing with your case much simpler and much less scary. Simple choices, transparent fixed prices mean there are no surprises."
---

ABOUT HIGH PERFORMANCE COUNSEL (HPC)
HPC is the leading business media resource covering the modern legal industry and the people, technology and economic forces driving its future. Described as the "voice of the modern legal industry" HPC provides world-class media coverage via one-one feature interviews with leading legal professionals and the publication of key insights via articles, white papers and industry commentary.
Useful links:
For more information, see: https://www.highperformancecounsel.com
Follow HPC on Twitter: https://twitter.com/HipCounsel
Sign up for HPC breaking news & feature alerts: http://eepurl.com/dj5M61
Connect with HPC on LinkedIn: https://www.linkedin.com/company/hipcounsel
Connect with SCP on LinkedIn: https://www.linkedin.com/company/small-claims-portal-limited
David Kinnear – Bio on LinkedIn: https://www.linkedin.com/in/davidkinnear/
Chris MacCafferty – Bio on LinkedIn: https://www.linkedin.com/in/christophermaccafferty/

ABOUT SMALL CLAIMS PORTAL
The Small Claims Portal has been developed to help businesses and individuals deal with claims in the Small Claims Court in a cost effective way. If you are dealing with the claim yourself it will guide you through the procedures all the way to the final hearing. If you need legal help with the claim, at any stage, whether that is before you have issued the claim or during the court process, then the Small Claims Portal can find you that legal help. Finally, if you have reached the final hearing and need help presenting your case, the Small Claims Portal can assist you with your bundle preparation and arrange a barrister. The Small Claims Portal offers clear, fixed and transparent fees so customers know what it costs at every step and to ensure there are no surprises.
For more information, see:
https://www.smallclaimsportal.com
---